Welcome to Ahmischi Cattery! Glad you could stop by!
A little about us:
We are a mother & daughter team, Karen & Tammy Swan, located in the beautiful Finger Lakes region of Canandaigua, NY.
We reside in CFA's Region 4 - the Great Lake's Region (GLR), and show in The Cat Fanciers' Association (CFA) exclusively.
Karen started showing & breeding her first whole cats in 1993 when Tammy was 11 years old. Karen also started showing Premiers
(spayed/neutered cats) in 1993, the very first Persian she purchased as their family pet. We can thank Susan D. of Labonita for
"Kuma Ki", the cat that started it all & led us on our way! By 1995, we had acquired the
cats we needed to shape our breeding program, with cats that fit the breed & show standard.
Our cattery name was inspired by a little Seal Point kitten born with us.....she was just a bitty thing, so she needed a
special name! We were given the words "Ahmischi Piak", which meant "Little One" in the Cree Indian language.
So, from that little kitten, we took the first part of her name for our cattery....."Ahmischi."
In the past we had two separate breeding programs.
We had much success with our Bi-Color & Solid Persians, including Whites, the Van pattern & the occasional Tabby and Tabby/White.
Karen & Tammy now focus solely on their Himalayan & CPC Persians, including Lynx Points & Tabbies.
Maybe someday we will dabble with the Bi-Colors again.
We are very thankful to some wonderful breeders for sharing their lines & babies with us!
Wonderful friendships have been made on our journey through the cat fancy.
A special Thank You to Kevin & Kris Pfister of Mollycoddled for our first Grand Champion. He was a special boy as we know.
Our lives would not be the same had we never got to meet all of our 'cat friends' since we began, we thank you all so much!!
Over the years we have come to produce 4 Regional Winners & a National Color Winner.
We are very proud of all of our cats! Please also visit our "Grands" page below!
***
Some of our Himalayan lines include:
Mollycoddled, Twinshire, Strelets, Co-Bridge, Whisperwood, Brigantina, Stumar, Jasea, DeMiara, Sulltans,
Karabel, Peaceful Paws, Sandilair, Jolee, Oakheaven, Laureden, Catsafrats.
***
We hope you enjoy your visit!! Be sure to leave your paw print in the guest book below so we know you stopped by!
* PKD Tested ~ Scanned & Now Doing DNA *

*We are proud members of the following CFA clubs:*
Canada's Capital Cat Club
Atlantic Himalayan Club
Hallmark Cat Club

Our Guestbook




View our old guest book entries at these pages:
Page 1, Page 2, Page 3, Page 4
This website created on:
May 16, 2001

By:
Tammy Swan

Last Update:
November 10, 2017

A guide to some of the CFA titles you will see on our cats & in their pedigrees:
CH = Champion
GC = Grand Champion
BW = Breed Winner
DW = Division Winner
PR = Premier
GP = Grand Premier
RW = Regional Winner
NW = National Winner
DM = Distinguished Merit
You can learn more about these titles & what
they mean (and tons more info!) at the CFA official website:
www.cfa.org

Any problems?
Let me know!

Web-Mistress:
Tammy
tammytheswan@gmail.com

Nekoyasha Web Design

~***~



To see our special tribute page
to our sweet babies we lost in
tragedy in 2005, please click
on the above linked graphic.

~***~



Proud to be Cat Kingpin Certified
~***~

~***~
Here is our very own little boy featured on the Holiday 2005 cover
of the Care-A-Lot magazine, one of the places we love to shop!
Click on the photo to see a larger version.



~***~
In memory of "The Intimidator"....a legend lost, always remembered.
September 11, 2001 ~ Never Forget!!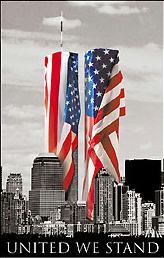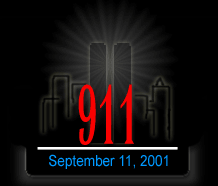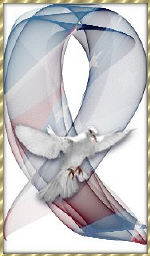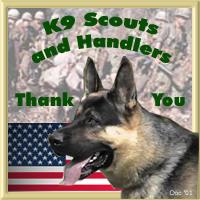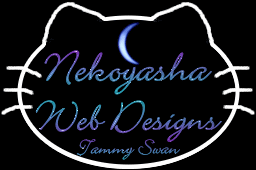 This entire site & all of it's contents are copyrighted by Karen Swan & Tammy Swan (Ahmischi Cattery). All content is the property of Ahmischi Cattery, & any use of any material on this site requires that any user gets written permission from Ahmischi Cattery. Additionally, all photographs on this site are copyrighted by the respective photographers, and any potential users must get written permission from those photographers before any uses can be made. Please respect the graphics, designs, etc created by their authors (several custom graphics by Tammy Swan).
Copyright 2001-2018 Ahmischi Cattery