Please enjoy viewing our Pointed & CPC boys.
You can find their pedigrees & info below, as well as their own personal gallery.
CH Ahmischi's The Intimidator

"Dale"
Seal Point

*DNA PKD Negative Parents*

Sire: GC PouncingPaws Sunkist of Ahmischi
Dam: CH Strelets Fortune Line of Ahmischi

PEDIGREE
Photo Version <-- ~ --> Simple Version

Dale is a super-sweet boy with a wonderful personality! He loves to give kisses & roll over for belly rubs. He has a large smooth head, nice ears, good boning, nice blue eyes with a sweet expression, and a short cobby body. Be sure to have a look at his other photos (coming soon)!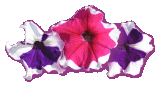 CH Enchantedpaw
Francesco Totti

"Totti"
Red McTabby CPC (Non-Agouti Tabby)

Totti received the following award during
his show career:
*AHC's 6th Best CPC Nationally 2010-2011*
Shown by Cathy Best

*DNA PKD Negative*

Sire: CH Playwickey Cheerio of Enchantedpaw
Dam: Tombrock Rachele of Enchantedpaw

PEDIGREE
Photo Version <-- ~ --> Simple Version

View his photo gallery! (coming soon)

Totti is a beautiful big boy, and oh so sweet! We can't thank Robert enough for raising such a sweet cat, and to Cathy & Robert for allowing him to join our family. Totti has produced some lovely kittens, one being Cathy's own Grand Champion, "Red Delicious". We hope to see some beautiful babies from him with our girls. We also hope to obtain his grand title in the future, as he already has a good start.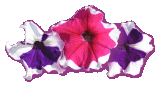 Next to Solid & Bicolor Boys --->
Copyright 2001-2015 Ahmischi Cattery