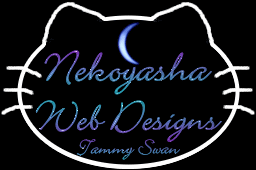 Hello, and welcome!
My name is Tammy Swan, and if you're here, then you've likely seen some of my work on the web.
I am self-taught in much of the work I do: Graphic Design, Animation, and Website creation.
I'm always willing to try something new, willing to please! That's why I always tell my
customers, "If you do not really like something, just tell me. I won't bite, and you won't hurt my feelings!" :)
That's what I'm here for, to make you happy with a design you truly like. Just tell me what kind of colors you like, any
patterns, flowers, etc, and I'll find or make something that suits you!
Your website can have many features or be as simple as you like.
Music, custom buttons & backgrounds, guest books, counters, banners, photo enhancements, and more!
***
My prices are as follows:
First Page - $ 10 0
2nd & each additional Page - $ 75
One year of updates, includes unlimited number of updates (excluding a new page) - $ 10 0
**Many web designers will charge per update, which can add up to be quite costly.**
There are several hosting options available, or if you already have a website and are looking
for someone to take over for updates, I am capable of that too!
I currently use Netfirms for my own web hosting & my domain is provided through them.
There are many 'free' website hosting packages out there (ie: Tripod, Earthlink, Doteasy, etc),
but with the free providers, your visitors are hit with many ads, and you have very limited bandwidth (meaning your site will
be temporarily shut down). By all means, these can work very well for a lot of people, so you just want to weigh your
options & what you would like to spend. If you ever need help on deciding which host to choose, I can help!
***
I have made quite a few websites over the years and all of my customers have been very happy.
Below, you will find examples of my work.
Barking Gecko Grill Restaurant
(Design & Maintenance) - NEW!!
Madame Nu Himalayans & Exotics
(Maintenance) - NEW!!
Hallmark, Genesee, & Monroe SH Cat Clubs
(Design & Maintenance)
Ladiluck Exotics
(Design & Maintenance)
Ahmischi Persians & Himalayans
(Design & Maintenance)
Co-Bridge Himalayans
(Design & Maintenance)
Angelspur Persians
(Maintenance & some new Design/Graphics)
Makinzy Katz Exotics
(Design & Maintenance)
LAM Cattery
(Design & Maintenance)
***
Previous websites I did that are no longer up, either due to Geocities hosting and/or no longer in cats:
(I hope to upload snapshots of these sites soon.)
Kris' Custom Flame Headlights
(Design)
Maxwelton Exotics
(Design)
***
I have created other sites as well, but they are since no longer in need of a website.
Upon several of these sites, you will see a lot of my custom graphic design & some animation.
I would like to show you some of my banner creations as well....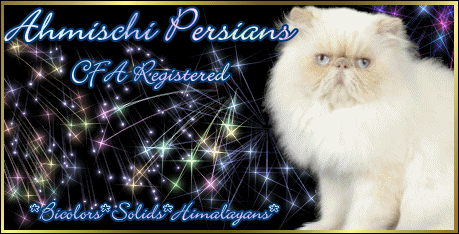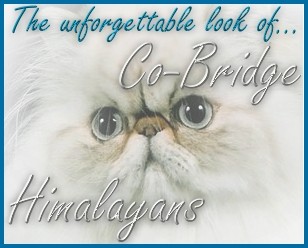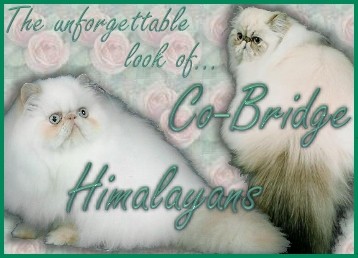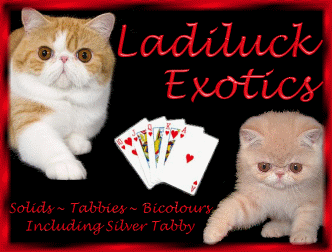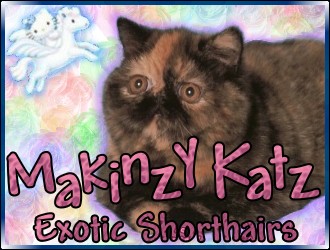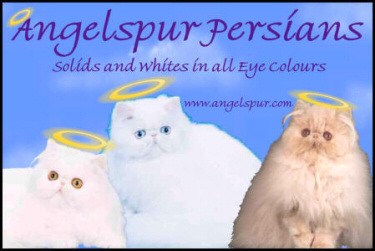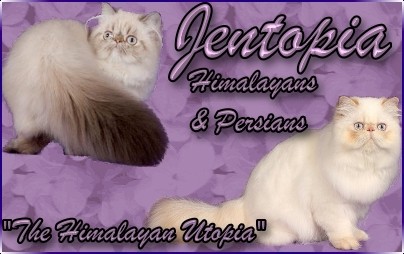 ***
I hope I have given you a nice taste of what my work consists of!
If you have any questions or would like to inquire about having a
website created for you, please email me at this address:
tootsie7@frontiernet.net
Copyright © 2008-2015 Nekoyasha Web Design, Tammy Swan