Please enjoy viewing our Pointed & CPC girls.
You can find their pedigrees & info below, as well as their own personal gallery.
Ahmischi's Sekayu

"Sekayu"
Blue Lynx Point

*Sire DNA PKD Tested Negative*
*Homozygous for Lynx/Tabby*

Sire: GC, NW Grovewood Corbin Copy
Dam: CH Laureden She Will Be Loved of Ahmischi

PEDIGREE
Photo Version <-- ~ --> Simple Version

View her photo gallery! (coming soon)

First of all, we would like to express our
gratitude to Hope Gonano for having bred
'Love' to 'Corbin'! This girl loves to be with us
when we eat breakfast & have our coffee in
the morning. She also likes to give "love bites"
to us too! She is a talkative girl with large
pretty blue eyes. Sekayu also has lovely pale
blue coloring and nice boning.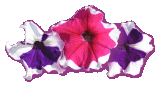 Enchantedpaw Amaranta
of Ahmischi

"Amy"
Red McTabby CPC
(Non-Agouti Tabby)

Sire: Enchantedpaw Fabio Lanzoni of Velk
Dam: Enchantedpaw Mini Me of Velk

PEDIGREE
Photo Version <-- ~ --> Simple Version

Amy is a wonderful new addition to us!! We are so thrilled to have her join our family! She has a great pedigree & she is full of beautiful features......lovely round head, big round eyes, tiny ears, short cobby body, & just a sweet, sweet, sweet girl! Loves to
play & take rides on your shoulders!! We can't wait to
get this girl out to the shows, and see what pretty
babies she will gift to us!
A heartfelt thank-you to Robert Raviv for his friendship & for this girl, and also to Simona Pasqualini for getting her to us! We love her so much!!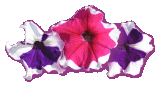 Next to Solid & Bicolor Girls --->
Copyright 2001-2015 Ahmischi Cattery